Monday. 12.4.06 11:28 am
Thinking outside the box
I know that we are taught to think of alternate ways of doing things. Some ideas are GREAT while others are just a pile of crap. This guy on the other hand may have come up with a great idea?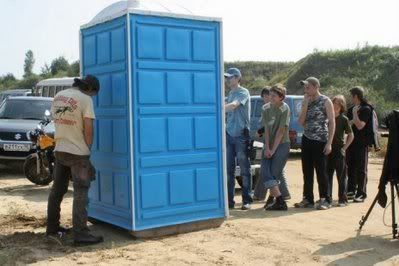 Categories: portapoty [t], [t]
I would be so embarrassed. >.<
»
Kirei
on 2006-12-04 01:45:19
Hahaha! Nice picture! Now, that's thinking outside the box, literally! Good idea! :D
»
jigs
on 2006-12-04 02:57:31
hahahah thats is such a good illustration...
»
jolenesiah
on 2006-12-06 02:58:50
Sorry, you do not have permission to comment.
If you are a member, try logging in again or accessing this page here.