Tuesday. 12.5.06 1:02 pm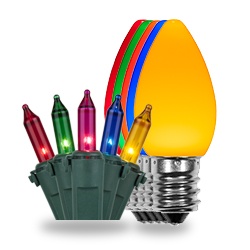 AirMagnet, a wirless lan monitoring vendor announced that holdiay decorations can decrease the signal strength of your wi-fi connection. Tests were conducted to test the strength of the signal in an office enviroment with and without christmas decorations.
IS THIS TRUE?
Joel Snyder, a senior partner at Opus One in Tucson, Arizona states,"Holiday decorations, like any change in the environment, can make wireless better or they can make it worse," Snyder says. "To try and instill fear into people, suggesting that they should be afraid to put up holiday decorations, is ridiculous. Worrying about such degradation (which, by the way, could be an improvement as well) is silly, and it's temporary, and it's slight."
MY OPINION
If this is true than you should point out floresant lighting, street lamps, and headlights from your car??
Categories: holiday [t], christmas [t], wifi [t], warning [t], [t]
that sounds like a bunch of BS...
you'd think that other people using wireless connections around your wireless connection would do the same thing too...just another scapegoat in my opinion.
»
lazypuppy
on 2006-12-05 03:20:39
Um , I doubt that would make any difference. It's the Holidays!
»
Silver-dot-
on 2006-12-05 03:48:12
Sorry, you do not have permission to comment.
If you are a member, try logging in again or accessing this page here.