Saturday. 12.9.06 6:41 pm
This is Nutangs CHANGBANG dancing hula...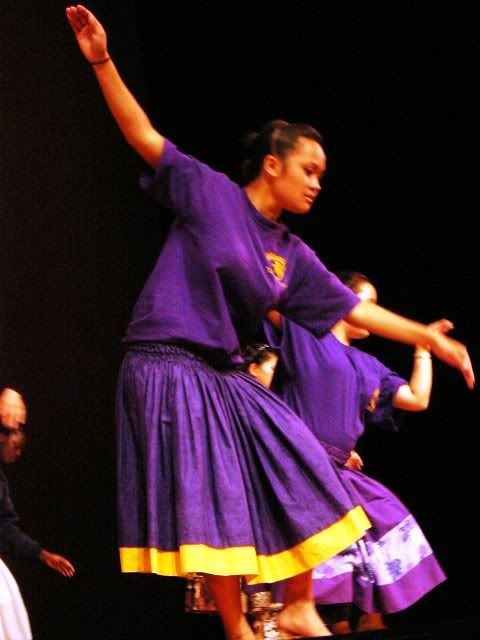 I was thinking about opening up a hula studio and teaching hawaiian dance. I am planning on opening the school in an expensive area. It is up on a hill where rich people live. They have their own little community of yuppy people that dont like to come down the hill to socialize.
I think I just came up with a name for my school... "Aloha O Panaewa Dance Studio"
How does that sound?
I want to use that name because it is a part of my daughters hawaiian name.
Categories: hula [t], changbang [t]
Mele Kalikimaka
Yes kkama67, that sounds like a great dance studio name! And some great ideas for classes! Thanks for the NuTang sharing!
»
JMC
on 2006-12-09 07:07:13
That's a pretty name! Having a dance studio is a great idea. I've always wanted to learn Hawaiian dance.
»
Kirei
on 2006-12-09 08:26:32
I've always wanted to learn Hawaiian dance, as well as belly dancing... I don't think I'm that coordinated. :/ Even though I took dance lessons when I was little, and piano for even longer. You'd think I'd have some rhythm.
»
ikimashokie
on 2006-12-09 09:22:23
That sounds awesome. Do it!
»
elessar257
on 2006-12-09 10:29:29
Ooh, your daughter has a Hawiian name?
Ooh, a dance studio! I would join if I was near enough...
»
Silver-dot-
on 2006-12-10 12:15:55
Sorry, you do not have permission to comment.
If you are a member, try logging in again or accessing this page here.