Friday. 3.2.07 4:08 pm
I plan to go to Las Vegas during spring break. I finally got approval from my boss to take my vacation! Whoo Hoo!
Flamingo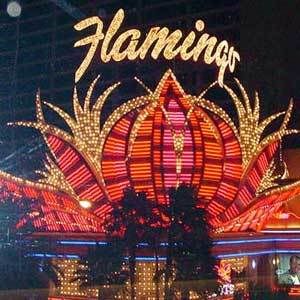 Aladin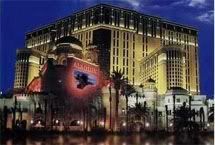 I am still trying to decide between two hotels, The Flamingo or Aladin??
Does anyone have any information on either hotel that might help me to make my decision?
Categories: las vegas [t], aladin [t], flamingo [t]
wow neat your gonna visit there?
luuuucky
I don't really know much about either of them
but that first one looks really flashy.
My mom is dying to go to Las Vegas, but can't afford it at the moment
»
MsFit
on 2007-03-02 04:30:10
Haha Lucky you!
Aladin looks more fancy to me...
»
Bullet
on 2007-03-02 05:50:49
have fun.
»
atlmuzikfanzinc
on 2007-03-02 06:21:05
Wish I could help, but I've never been there before. My company holds their conference there every year in the first part of May, but I don't get to go. :( There's no real reason for me to leave and "help" them.
»
Katrina
on 2007-03-02 07:23:58
vegas
has a WONDERFUL website...i dont know the exact address, but it's the official website of las vegas, so google it! both are pretty nice places. the aladin is newer, and very pretty, but the flamingo has its charm!
»
invisibleinkling
on 2007-03-02 07:43:20
Sorry, you do not have permission to comment.
If you are a member, try logging in again or accessing this page here.