Thursday. 5.3.07 7:24 pm
My apartment is an all electric building. This means we do not have anything that runs on gas including the stove and water heater. Because of this, management decides that they want to install all new lighting fixtures to save on electricity. Now my room is rather dim. I do not like the new fixtures because they are ugly and not very bright.
I was searching the internet for a little lamp to place on an end table and came accross this website.
Click here
. They have some really cute lighting fixtures, lamps and ceiling fans. I like something with a touch of class. That is why I was interested in the
Kichler Tiffany Classics section
. I especially liked the Sommerville Light Table Lamp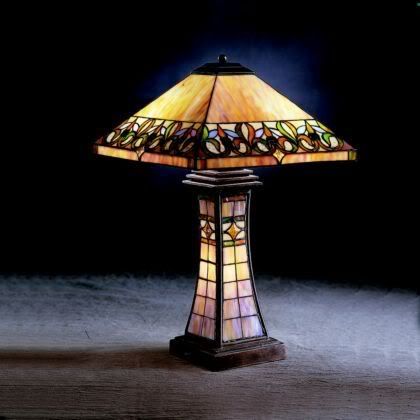 Continuing to browse I discovered these really cute lights for my
bathroom
.
Summertime is coming which means I will need to get my ceiling fan going. Speaking of which, Farrey's carries
ceiling fans
as well.
Farrey's
has delievered superior service since 1924! Their site is hacker free so you dont need to worry about your personal information floating about the web. Why buy from Farrey's? Well, for these simple reasons:
1. They have a history of superior service
2. 30-day return policy
3. Fast Shipping
4. Safe Shopping Promise and
4. Volume Discounts
Farrey's offers a wide selection for all your home lighting needs. My manager may be happy to know that Farrey's even supplies energy efficient lighting fixtures as well.
Categories: farreys [t], lighting [t], kichler [t], minka [t], tiffany [t]
Wow I like the desk lamp its really nice, I think i'll browse for a fan, I live in Arizona and it gets really hot in the summer, it was like 97 today.
»
catatonicloki
on 2007-05-04 12:13:18
As much energy (and money) as fluorescent lights save, they are ugly as sin and I would not be caught using them. Fortunately, advancements in fluorescent light technology have made lights that are warmer in color (much closer to traditional incandescents) and more intense (not to mention, not-flickering) so I can finally start saving the environment one light bulb at a time.
»
ranor
on 2007-05-04 02:12:09
Hi Kahealani,
How's life ? I hope that you're feeling fine.
I've been following you, even if I have been
an active commenter lately.
I like the Tiffany style lamp; the colors are neutral ( some of the Tiffany style has some strong colors).
It's fun shopping online now & then :)
Take care,
Aloha
»
barbara
(82.124.5.53) on 2007-05-04 03:22:30
I will know, I thank for the information.
It yet did not get.
buy adipex online
Where the world slides?
discount phentermine
It is remarkable, rather amusing phrase
buy ativan
Certainly. I agree with you.
buy tramadol online
I do not believe.
buy cigarettes
66ba39
»
Burton
(221.238.17.245) on 2010-09-03 03:56:03
Brilliant idea and it is duly
Rather useful message
0.25 mg xanax
It is remarkable, this valuable opinion
buy xanax online cheap
Bravo, what words..., a brilliant idea
buy ultram
It agree, the helpful information
xanax no prescription needed
It is removed (has mixed topic)
buy meridia online
66b891
»
Elbert
(89.38.207.30) on 2011-06-08 04:46:46
Yes, all can be
It is remarkable, rather amusing piece
diazepam without prescription
Cannot be
cheap tramadol
Bravo, excellent idea and is duly
cheap acomplia
It is remarkable, rather amusing message
buy valium online
Rather quite good topic
phentermine without prescription
6b89109
»
Normand
(87.249.192.14) on 2011-07-10 05:19:45
If you are a member, try logging in again or accessing this page here.